5 Reasons You Need a Move Manager

1. MOTIVATION
As the saying goes, if you can't get started, the first step is too big. The Platinum Move
gets you moving in the right direction by creating a customized plan to accomplish your
move seamlessly. You will immediately feel the stress leave your body at the consultation.
Promise.

2. TIME
From pre-planning to the actual move-in and the many details in between, a
typical move can take about 200 hours. We work around the clock to accomplish the
ultimate goal of having your old home ready for the final walk-through and your new
home ready for you to open the door and start enjoying it immediately.
Do you have the luxury of time?

3. COST EFFECTIVE
We have the resources, proven vendors and approaches to save you money and
produce quality results.

4. ORGANIZATION
We help you streamline your unwanted, unnecessary possessions so you can live
an edited, peaceful life (and get you more closet space in the process). Your new
residence will be filled with the possessions you need and love.

5. RESPECT
We safeguard your valuable possessions with the utmost care. We will recommend
trusted movers as well as those who specialize in moving fine art and antiques, and we are
present to oversee the packing and delivery.

Our mission and promise to our clients is to uphold confidentiality,
respect and properly safeguard your possessions throughout the project.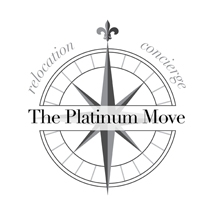 CONTACT US: Leslie Abelson Phone: 914 262 3128 Email: Leslie@theplatinummove.com
Randi Silverman Phone: 917.626.9799 Email: Randi@theplatinummove.com